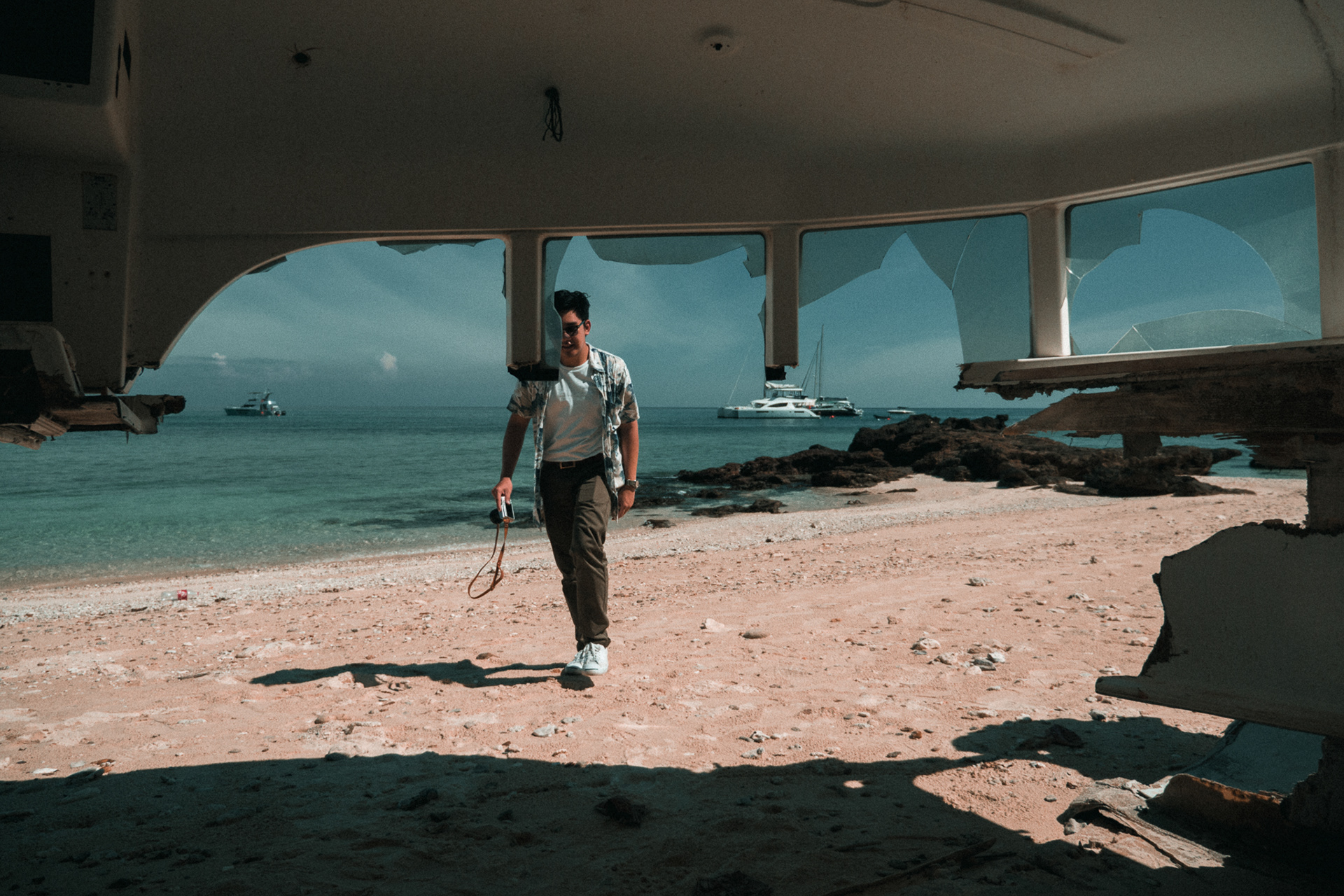 ​​​​​​​

                Suphakarn Suphamongkol was born in  30/08/1990 at Thailand . He start his freelance photographer in 2001 until present. Mixrinho is his name in photography. He have a passion in photography because It bring him to the new place new world and new person.
Education
2008 Suankularb Wittayalai "OSK127"
2012  Bachelor degree Computer Engineering KMUTT
-- 2017
      Speaker -- Lumix CookingLab
      Speaker -- มือใหม่ถ่ายแฟน Fotoinfo
      Speaker -- FamilyFun ททท กอง อาเซียน
       ร่วมงานกับเพจท่องเที่ยว TheTrippacker , จะเที่ยวไปไหน
-- 2016 
      Speaker -- Bigcamera GX8 กับการท่องเที่ยว
      ททท นำเสนอการท่องเที่ยวในประเทศไทย
      Speaker -- Sing craft นักประดิษย์
-- 2015 
      ร่วมงานกับ TheTrippacker
      ร่วมงานกับ Panasonic Lumix
      Central embassy "East meet west"
-- 2014 
       ร่วมงานกับ Densu media Project AIS IG
       ผู้ช่วยช่างภาพ "The Spirits Within" @Jame pisute Gallery
        ถ่ายภาพทำหนังสือ ธรรมราชินี ของสำนักราชเลขา
-- 2013 
        ผู้ช่วยสอน Photography KMUTT
        ชนะรางวัลประวกดถ่ายภาพ โรงพยาบาลของแผ่นดิน Siriraj
-- 2011
        ชนะรางวัลประกวดถ่ายภาพ มุมนี้ที่ฉันรัก KMUTT
-- 2011 
         ชนะรางวัล Oneshot knock out Bigcamera
         Bankok banner of August 25 skyscrapercity.com
--  2010 
        On Camera Nov '91
        ภาพเล่าเรื่อง Dailynews
      - Photoshop
      - Lightroom 
      - Premier Pro